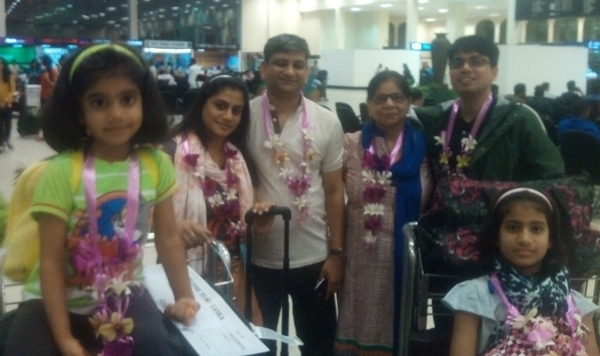 Nishant Arya from India Tour from 31.10.2015 - 07.11.2016
Thanks for your help and splendid support for arranging a great trip for my family, we all enjoyed the stay during the last 7 days
Purna Joshi from India Tour from 24.12.2015 - 29.12.2015
Hello Mangala,
First things first, your gift was lovely. Will definitely remind us of you and our holiday. Ameya and I would like to thank you for the wonderfully organised trip. We really enjoyed ourselves. We were really impressed with your country and also srilankans are very helpful and humble. We will definitely visit again. Last but not the least, Nandkumar, our guide was very helpful and courteous. We had a good time with him. Ameya will email you the invoice format. Request you to send us one with the full amount. We wish you a very happy and prosperous 2016.
Mangesh from India Tour from 24.12.2015 - 29.12.2015
Dear Ashish & Mangla,
I wish you both a happy, healthy & prosperous new year 2016!! I would also like to thank you for the wonderful travel arrangements, our family members were very happy and satisfied. Ashish - a special thanks to you for your guidance -which was a great help.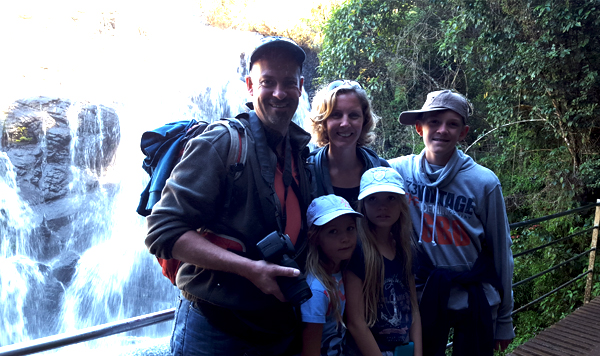 Elmar from India Tour from 17.12.2015 - 29.12.2015
Dear Mangala,
I just would like to say shortly hello and say thanks for all the arrangement from your side for our vacation! You had selected good hotels, places and a very nice tour. We enjoyed very much Sri Lanka. So close to India, but complete different! Please tell also greetings to our driver Esala.
Mr Sanjay Tanks ale from India Tour from 25.12.2016 – 30.12.2015
Hi Asish
How are you. We had an excellent tour of Sri Lanka courtesy You and mr. Mangala Karunaratne. The tour was well organised with the right mix of Southern and Central Sri Lanka. The choice of hotels was excellent ,interspersed with (surprisingly) a Five Star hotel at Kandy and a tourist cottage to remember at Sigariya. The stay at Nuwara Ellaya was memorable as we never expected such pleasantly cold weather in Sri Lanka and the sky around this place was perhaps the bluest ( barring Switzerland) I have ever seen, notwithstanding my experience of Europe trip. The vehicle provided was comfortable and roomy. The only regret was that we could not spend enough time at the famed Sri Lankan beaches. We could also visit many places /temples which had association with Ramayana and yet this did not make it a a religious tour. I must therefore thank you even at the cost of sounding a bit formal and do not have any hesitation in recommending the travel agency to prospective travellers-Sanjay Tanksale (Sanju mama)